Chaque année, le Conseil canadien du commerce de détail reconnaît les personnes qui ont apporté une contribution importante à l'industrie du commerce de détail.
Les Prix de distinction seront remis lors du Gala des Prix d'excellence en commerce de détail le 31 mai 2022.
Détaillant canadien distingué de l'année
Ambassadeur indépendant du commerce de détail de l'année
Prix de la reussite de vie
Temple de la renommée du commerce de détail canadien
Détaillant canadien distingué de l'année
Distinguished Canadian Retailer of the Year
The Distinguished Canadian Retail of the Year Award recognizes a retail leader that has led his/her company to outstanding business success and innovation and that has consistently demonstrated community commitment and support. The recipient is seen as a role model because of his/her exceptional leadership within the corporation, in the retail industry in Canada and in the community at large, through personal and/or corporate philanthropic activities. While years of service within the company are not a prerequisite, the individual's term as chief executive officer must commensurate with the company's outstanding success. The individual must be widely respected throughout the industry for his/her achievements and the corporation he/she represents must be seen as a leader in the business community.
2023 Distinguished Retailer of the Year Award
Greg Hicks
President & CEO, Canadian Tire Corporation, Ltd
Under the leadership of Greg Hicks, Canadian Tire Corporation is experiencing unprecedented success, and the company continues to shine as one of Canada's most trusted and iconic brands. Mr. Hicks' innovative strategies, relentless pursuit of excellence, and unwavering commitment to customer satisfaction have propelled CTC to new heights, resulting in strong business performance and market leadership. By bolstering CTC's omnichannel capabilities and building on the company's digital capabilities, vast real estate footprint and unparalleled position in and understanding of the Canadian consumer landscape, Mr. Hicks is ensuring CTC creates an unrivalled competitive advantage and long-term growth and value for shareholders.
"Greg Hicks has been a true visionary in the retail industry, leading Canadian Tire Corporation to achieve remarkable success while consistently demonstrating his commitment to the community. His innovative approach, dedication to customer satisfaction, and relentless passion for improving the Canadian Tire experience for all Canadians make him a deserving recipient of the Distinguished Canadian Retailer of the Year award," said Diane J. Brisebois, President and CEO, Retail Council of Canada. Read more.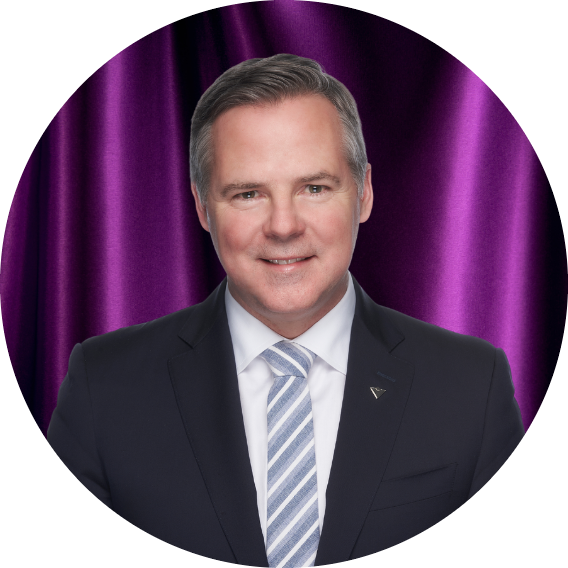 Canadian Tire Corporation
Indigo Books & Music Inc.
Costco Wholesale Canada Limited
Ambassadeur indépendant du commerce de détail de l'année
Prix de la reussite de vie
Temple de la renommée du commerce de détail canadien