Interested in being a part of our esteemed panel of Jurors? Apply today!
Our esteemed jurors will review all submissions virtually at their convenience between March 31 to April 14, 2023.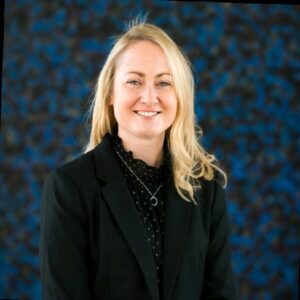 Sustainability Specialist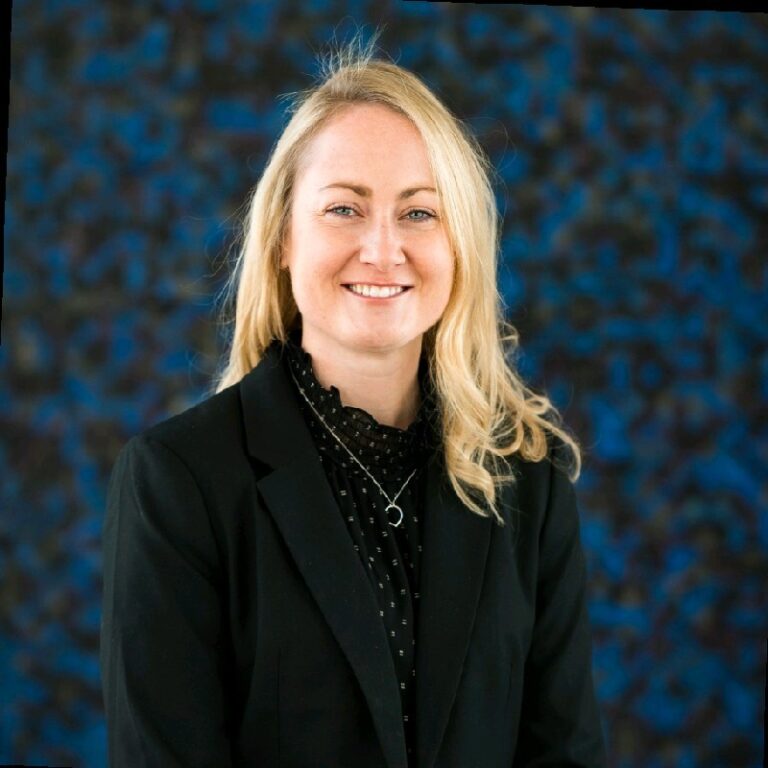 Sustainability Specialist
Connie (she/her) focuses on climate impact in the Regeneration & Sustainability team at Lush. Her work supports Lush North America's science-based targets. She also has experience leading sustainability reporting for Simon Fraser University, and as a Sustainability & Climate Change consultant for PwC in London.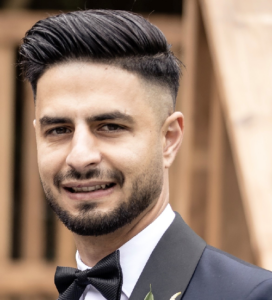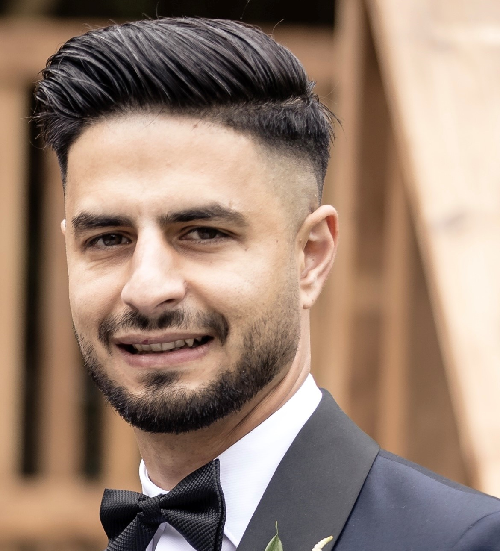 Sr. Manager of Customer Care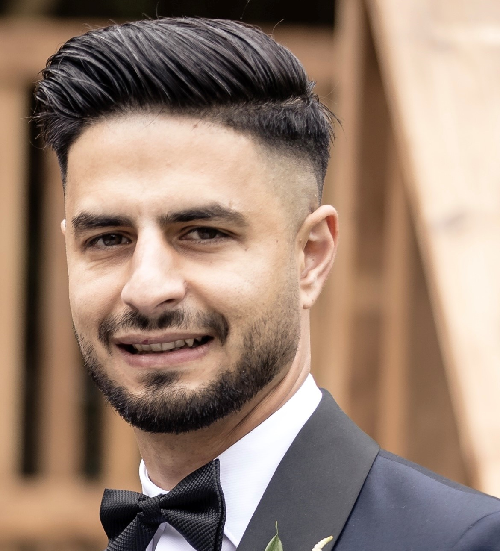 Sr. Manager of Customer Care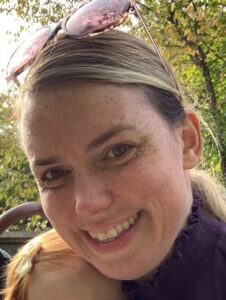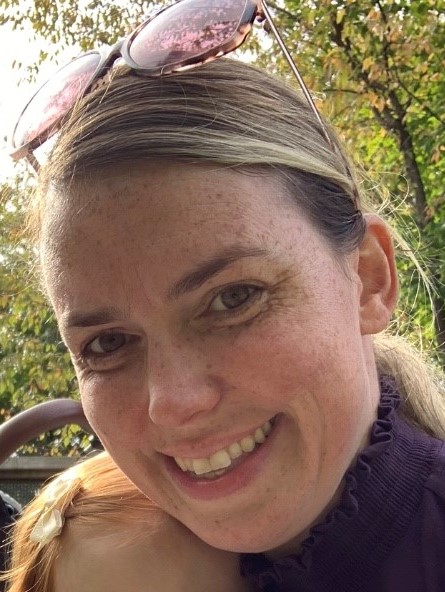 Manager, Organizational Effectiveness & Talent Management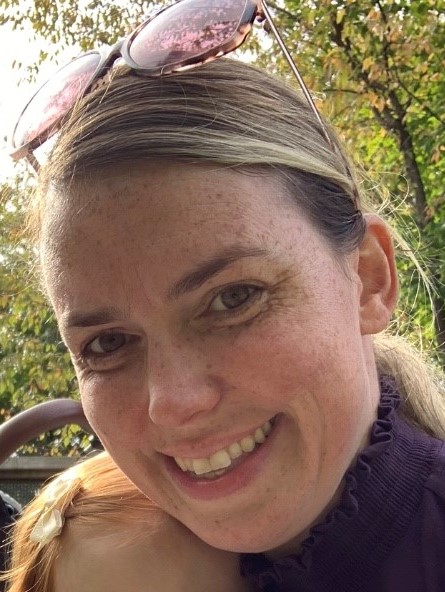 Manager, Organizational Effectiveness & Talent Management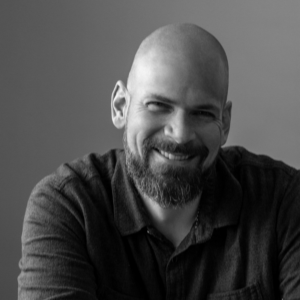 Director Experiential Design Strategy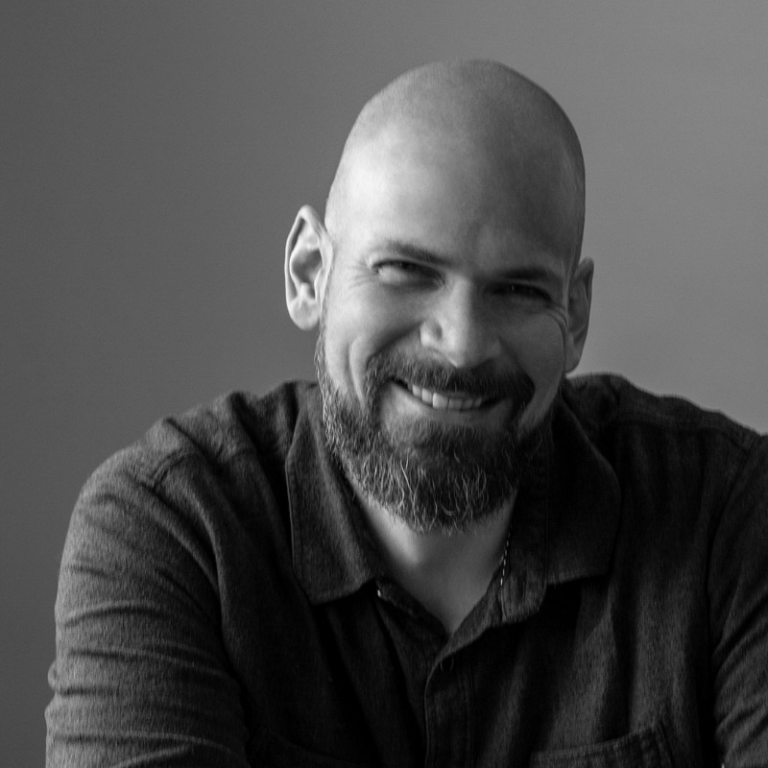 Director Experiential Design Strategy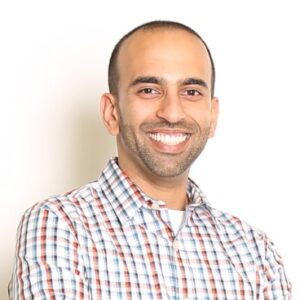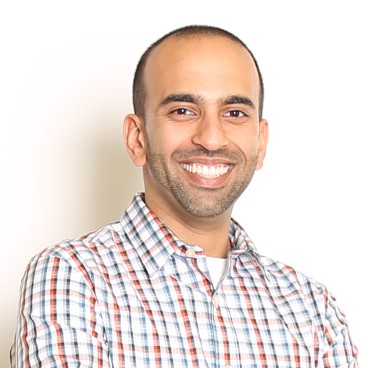 Sr. Director, Store Development and Construction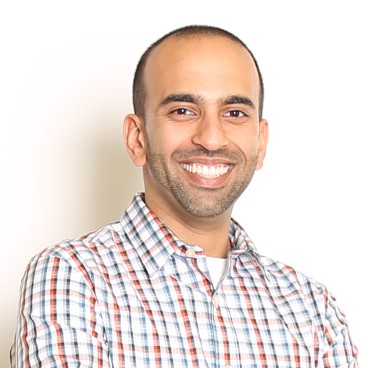 Sr. Director, Store Development and Construction
Hussain holds the position of Senior Director, Omni Store Space & Design at Walmart Canada. In this role he leads the teams responsible for the design and use of space for Walmart Canada, and plays a lead role in Walmart's remodel program, transforming it's stores into omni-channel destinations to serve customer's needs, however they choose to shop.

Prior to this role, Hussain has held leadership roles within Merchandising, Real Estate & Format Development, and has completed assignments outside of Canada. During his time with Walmart China, he had the opportunity to assist with reinventing stores in a different market, while learning about the local culture and absorbing the capabilities of technology in Asia.

Hussain holds an MBA from the Ivey School of Business, a Bachelor of Science degree in Computer Science from Ryerson University, and is the recipient of the 2018 Ivey Emerging Leader award.
With a business administration degree, Fabio transitioned from university to investment banking where he worked for the first six years of his career. Since 2001, Fabio has been working in various capacities related to public and privately funded socio-economic development programs in areas such as entrepreneurship and business education, employment, immigrant, and youth services. Since October 2014, Fabio has been part of United Way Greater Toronto's Community impact team where he leads the implementation of innovate workforce development models for job seekers facing multiple barriers to employment. In this capacity, Fabio work closely with educational institutions, community partners, governments and employers in the design and implementation of different career pathways. Fabio is an avid traveler, amateur photographer and passionate about reading and experiencing other cultures. He is always willing to revisit own ideas after learning from others.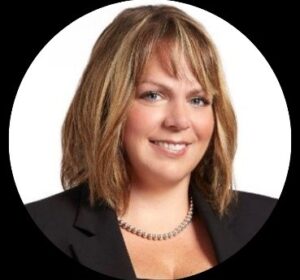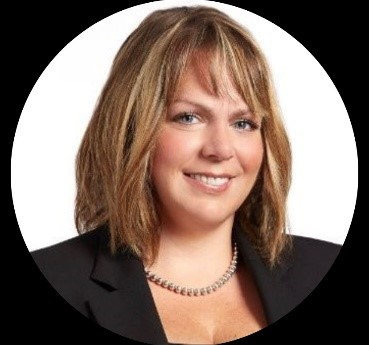 Chief Human Resources Officer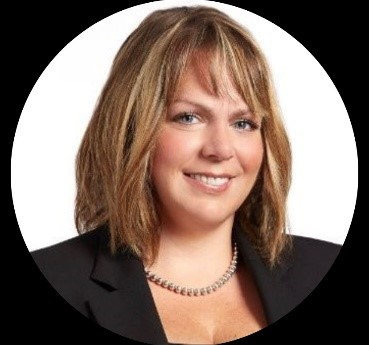 Chief Human Resources Officer
Brooke Ferguson, is a highly-accomplished, dynamic executive leader and visionary Chief Human Resources Officer with Hudson's Bay Company (HBC). Brooke has a unique background of skills and expertise with outstanding relationship-building and team leadership attributes. Having spent the past 30 years at HBC with time both in Canada and the U.S; and more than 25 years of that spent in varying roles in Human Resources with demonstrated achievements, adding value through talent development and implementation of innovative, cost-effective strategies, solutions and services that support the organization and maximizes the Human Resources function to increase productivity and stimulate business growth.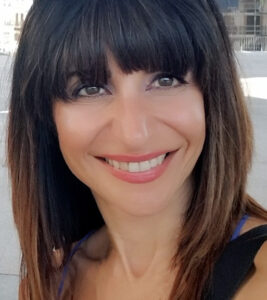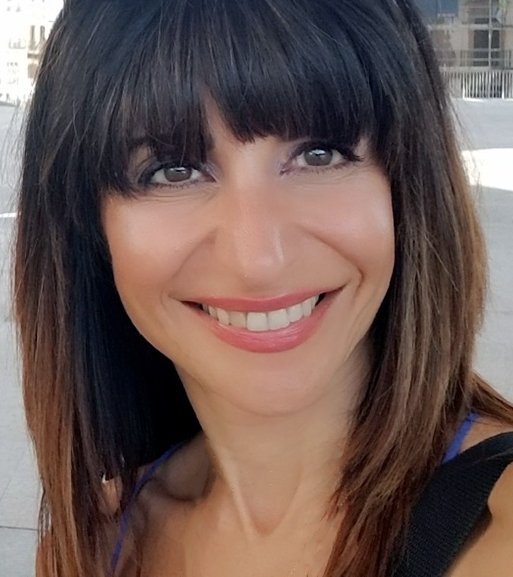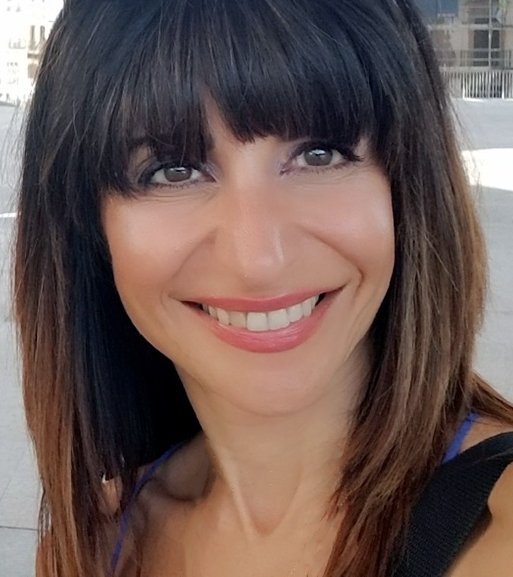 Athena Kalkanis is a strategic marketing leader with extensive experience in the retail and
service sectors, both corporate and franchise, with a focus on the hair, beauty, and fashion
industries across North America and the Caribbean.
Athena established her career as the Director of Marketing at Regis Corporation, one of the
biggest haircare companies in the beauty sector with more than 7,000 locations across North
America. She advanced through various roles spearheading the marketing efforts for Canadian
brands such as First Choice Haircutters, Beauty Supply Outlet and Magicuts, during her
employment with the company.
One of the keys to her success is her ability to translate big picture ideas into award-winning,
innovative campaigns that drive results. Over her years of experience, she developed many
successful national and regional marketing campaigns speaking to various target groups and
leveraging all forms of communication vehicles.
Athena is known as a passionate marketer who brings creative ideas and visions to life, helping
brands flourish using engaging storytelling. She is a Ryerson graduate.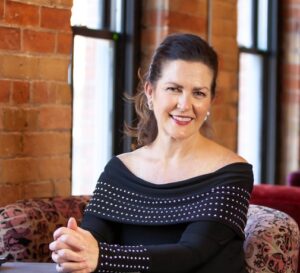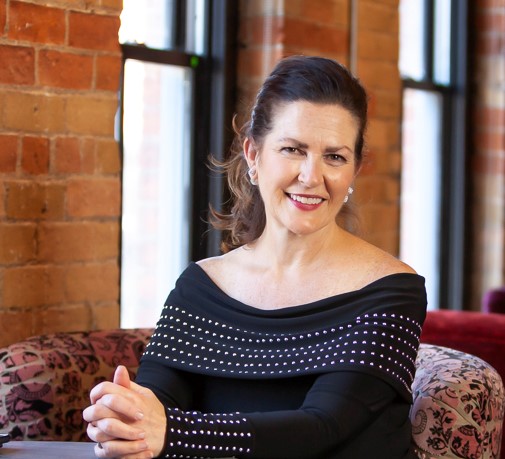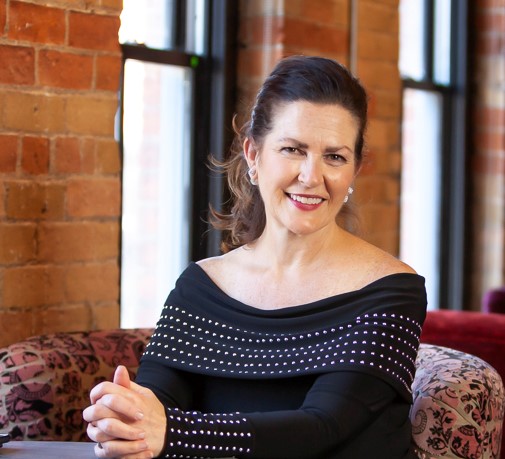 Conscious Leaders are incredibly aware of themselves, others, and the influence they have on situations, events, and people. I support people in being highly responsive verses reactive in the life that they lead to ensure they bring their full and authentic self to the world.
I am the Founder and CEO of Vicki Bradley & Company and WIL Empowered, a Professional Certified Coach (PCC), Energy Leadership Index Assessment Master Practitioner (ELI-MP), Certified in Conversational Intelligence (CIQ), and Emotional Intelligence (EQi 2.0).
What stands me apart from most coaches is that I am a seasoned Executive with 25+ years' experience in leading high performing teams in the retail industry across North America. I've held progressive roles with iconic retailers which include: President of the Bombay Furniture Company in Canada while simultaneously leading the store organization as VP Sales and Operations for Bombay US, SVP of Sales and Operations with Marks and Spencer's, VP of Sales and Operations with luxury retailer Holt Renfrew (Hr2) and held progressive roles within the Woolworth Organization across North America. I sat on the Board of Directors for the Retail Council of Canada, Party Packagers, and OSI tile.
My passion has always been with supporting and stretching individuals beyond what they believe themselves capable of, creating environments that are co-creative for learning, and supporting others to see their greatness. I became a coach so that I could have an impact on more individuals in this world but especially women.
Are you ready to step into your greatness?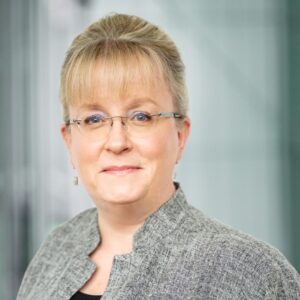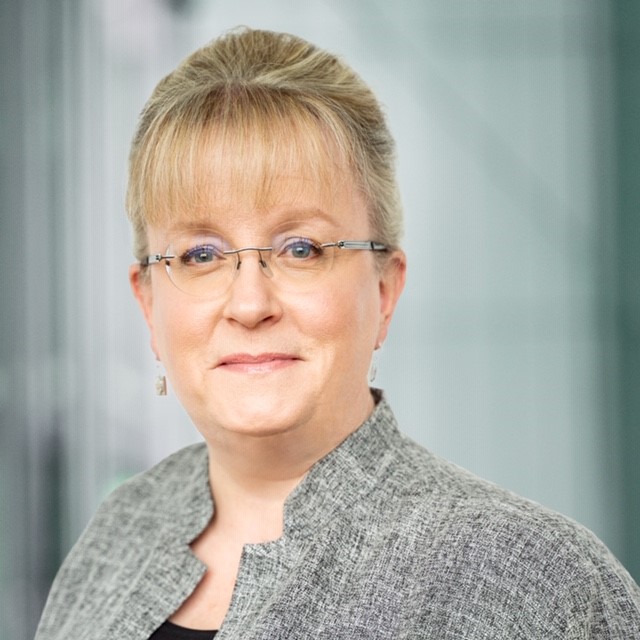 Leadership Development Solutions Manager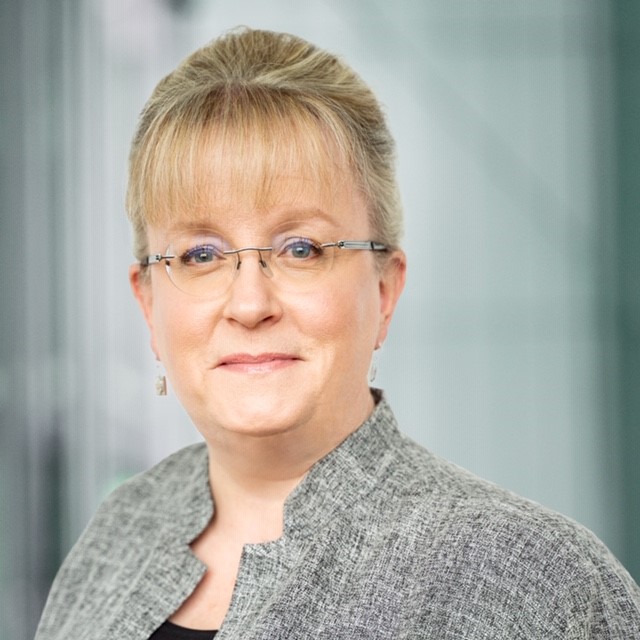 Leadership Development Solutions Manager
Miriam McDermott is an innovative, hands-on HR and Learning professional exceptional at conceiving, planning, delivering, and evaluating HR & learning solutions. A relationship builder, trusted strategic partner, coach and consultant, focused on not just the "what" but the "how," who influences and brings others on the journey to achieve strategic priorities. A high performing results-oriented HR and Learning professional, Miriam has wide-ranging experience in HR business partner roles, Learning Delivery and Design, Talent and Career Development, Employee Communications, Employee Relations, Labour Relations, Change and Transformation, with a passionate commitment to inclusion & diversity. Miriam's current role as Leadership Development Solutions Manager enables her to use the breadth and versatility of her experience to design and facilitate Home Depot's leadership curriculum and support her HR portfolio to create solutions that enable leaders across the Canadian division to live our Home Depot Values.
David is the Founder and CEO of The Poirier Group, a boutique management consulting firm focused on strategy execution, operational efficiency and sustainable business transformations for clients across the retail, private equity, manufacturing and healthcare sectors in North America. He provides oversight and perspective acquired from 25+ years of successful C-Suite experience across major National and International organizations. David works with leaders to create and translate strategic roadmaps into actionable goals, helping organizations achieve their full potential. He thrives at running multiple global divisions in complex and everchanging business environments and effecting positive cultural shifts that impact bottom line performance.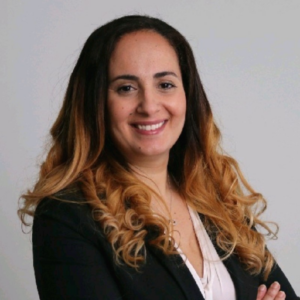 Director Merchandise Execution & Strategy
Home Hardware Stores Limited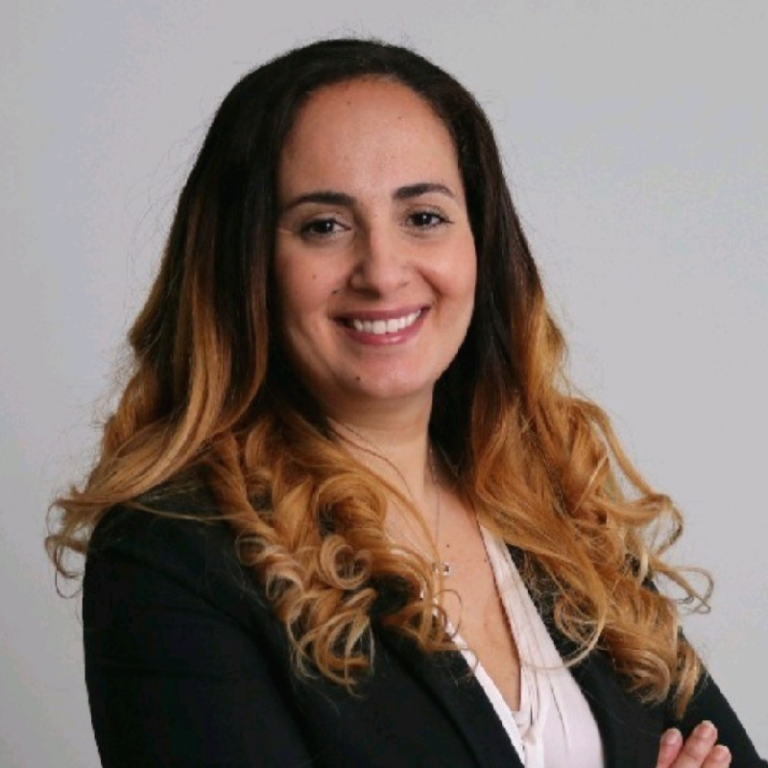 Director Merchandise Execution & Strategy
Meriyem Kaf is an international retail expert who has over 15 years of experience across 3 different continents; working for leading global retailers such as Walmart, Carrefour, Sobeys and Home Hardware. Meriyem's extensive merchandising experience, has given her the opportunity to hold various positions such as Category Management, Cost Analytics and Global Sourcing. Currently, Meriyem is the Director of Merchandise Strategy & Execution, at Home Hardware Stores Limited ; where she leads Category Management, Private Brands and Global Sourcing.
Meriyem holds a BBA from the University of Quebec (Montreal, Canada) and an MBA from ESG (Paris, France).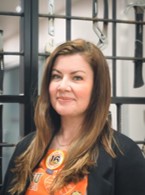 Manager, Kitchen Design Knowledge Centre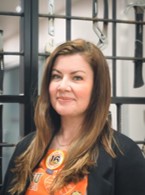 Manager, Kitchen Design Knowledge Centre
As a young girl, Michelle was often found sketching and designing dream spaces in her free time, taking floor plan layouts found in the new home builder section of the newspaper and creating new and functional layouts. Encouraged to follow her passion, she studied in Interior Design and began her career in retail with The Home Depot in 2005.
Through this, she has honed her design and sales capabilities for a diverse customer base and has gone on to receive her designation with the National Kitchen and Bath Association as a Certified Designer. Her involvement with the NKBA inspired her to create a program within her own organization that promotes the development of other Home Depot Designers to achieve their accreditation. Recently, she had the opportunity to volunteer as a judge for a provincial, student design competition and thoroughly enjoyed being part of an event that brought recognition to some new and emerging talent.
In her current role, she leads a dynamic team that supports the growth of the Kitchen + Bath business, consulting on processes to enhance the customer experience and overseeing the training and development of Kitchen Designers nationally.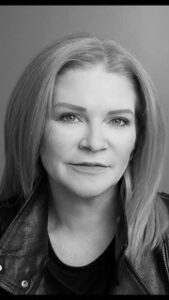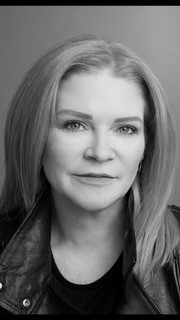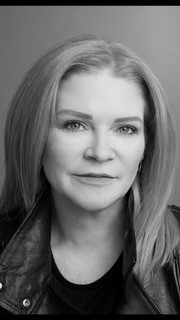 Lori Bailey is a passionate retail industry leader with broad sales, marketing and operations expertise.She is known for spearheading unique strategies, which have proven to expand retailers target audiences, by building brand centric experiences, focusing on all five senses.
Prior to launching her own company, Just4Women Group, Lori served as Chief Customer Experience Officer and Senior Vice President of Retail Operations for Sears Canada, overseeing 140 retail stores and more than 500 dealer and agent locations. Lori has held a range of executive positions at well-known retail fashion chains throughout her career including Head of Gap Canada, Advisor to Nine West, Vice-President of Jones New York and Laura Canada, as well as consulting on several projects, including the conception and launch of Tweed Retail for Canopy Growth. She has an unprecedented track record for growing revenue and profit at every company she has worked for.
Lori has received multiple sales achievement awards from leading Canadian and international retailers. With 25 years of executive experience, she has intimate knowledge of the Canadian retail landscape and has developed a massive network of talent with core skills in customer engagement, networking, and clientele building.
When the pandemic hit in 2020, many of the women in her network found themselves unemployed for the first time in their careers, just like 500,000 other women in Canada whose jobs were impacted by Covid 19. That's when she and the women in her group took control and launched their own brand, J4W HOME & Gifts, because there's always a reason to give a gift. Lori's vision for Just4Women Group is to provide every woman with the options made simple and the means to style it her way.
Karen Malone specializes in ESG strategy, executive training and ESG program design. She started LitPark to help companies and non-profits transition and future proof their business by embedding ESG into their organization and culture. LitPark is also the Canadian Affiliate and Trainer for the global firm, The Centre for Sustainability and Excellence, CSE.

Her experience in ESG is dominant in the "S" and "G"(social and governance) space. For 15 years she has led teams to design and deliver corporate impact programs. Karen is an experienced facilitator of ESG, expanding knowhow for 400+ executives in over 25 different industries.

LitPark clients range from global inter-governmental organizations, media and entertainment companies, real estate firms and health charities. The leaders in these organizations believe that ESG creates value, and their commitment to that belief results in measurable, positive growth.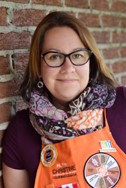 Manager, Learning Delivery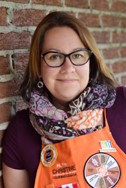 Manager, Learning Delivery
15 years into their second career, Christine continues to be passionate about organizational and workplace learning. Through transitioning from healthcare to learning, she learned the value of volunteering and seeking opportunities outside of traditional organizations to gain the skills and experience necessary to make big changes. A learning nerd both professionally and personally, she seizes opportunities to learn and grow. Their most recent certifications are Mental Health First Aid and Workplace Mental Health Leadership™; she is also enjoying learning more about restorative justice as she volunteers with the Youth Justice Committee in Durham Region.
Christine leads an incredible team of talented, customer-focused individuals as they support the live and virtual training needs of the Home Depot's Canadian division. Christine's experience in facilitation, instructional design, and learning strategy make her an innovative and creative leader who is motivated to develop people's skills and career.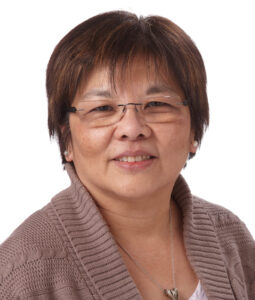 Director, IT Delivery - Business Applications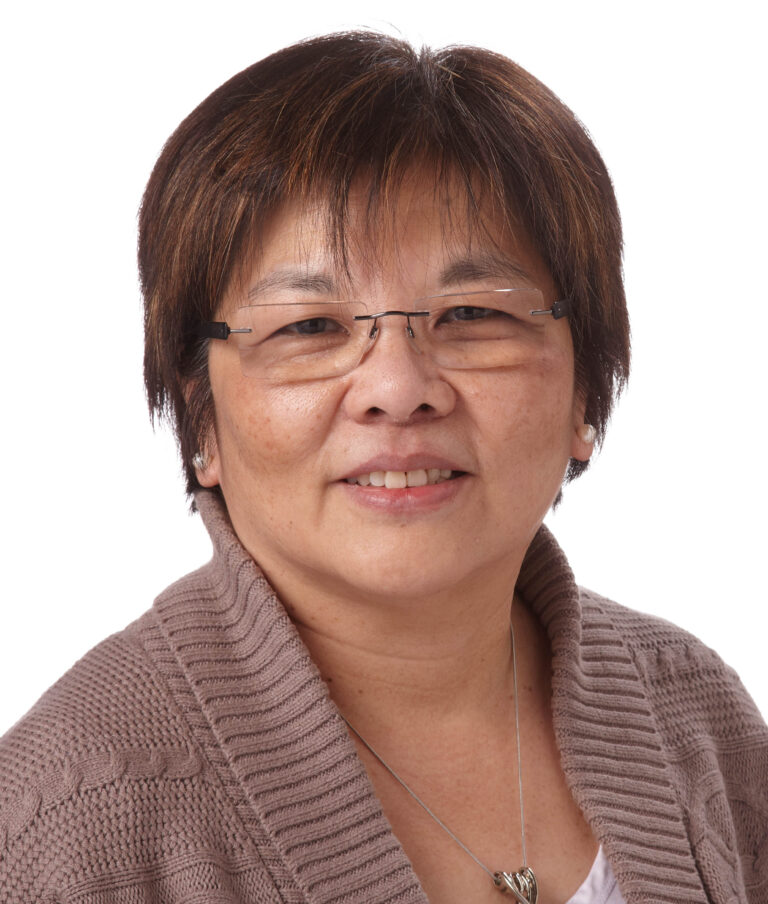 Director, IT Delivery - Business Applications
Dionisia Lita is the Director – IT Delivery, Business Applications at The Source. She leads her IT team to deliver business applications in the areas of  POS, ERP, WMS, and Finance systems.  She was previously responsible for The Source eCommerce site, and Parts & Repair systems. Dionisia was employed with RadioShack USA, RadioShack Canada, The Source By Circuit City, and now The Source. She led The Source IT team during the transition to Bell, and was the Canada IT Lead for the Circuit City business transformation project. Previously, a member of the team who implemented POS  in Belgium for InterTAN European stores, and the BatteryPlus  acquisition in Canada. She was once a panelist of the International Women's Day at The Source.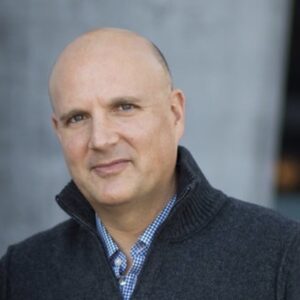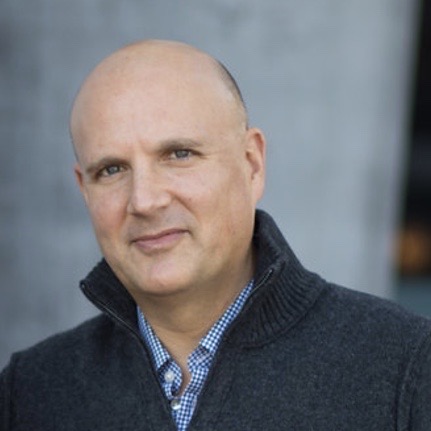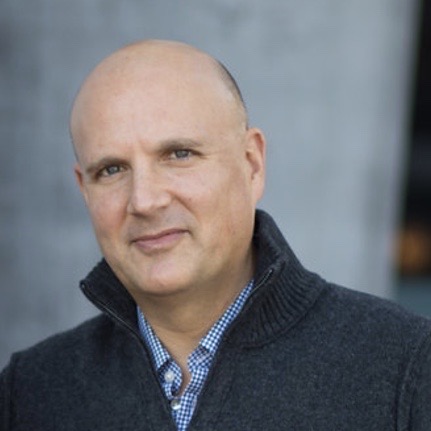 Ted is Co-Founder of Stream Commerce. Stream Commerce is the fastest growing Shopify Plus e-commerce agency in North America. Stream Commerce serves high growth, high volume Shopify Plus merchants with expert e-commerce consulting, site design & development, site optimization and digital performance marketing.
Lawyer by training, Ted is an e-commerce executive and entrepreneur. Ted started selling online in 1996 – over 25 years of e-commerce experience. Ted built and scaled the QVC of Canada, The Shopping Channel, first taking the business from scratch to over $125m in annual online sales and later as President of The Shopping Channel, building out its multi-channel offering to over $350m in DTC sales.
As an executive operator and agency entrepreneur, Ted has a unique perspective, with a combination of client side, agency side, start-up, public company, private company and private equity backed e-commerce experience. A frequent speaker at retail industry events, Ted loves to share his experience as a digital retail and consumer product innovator.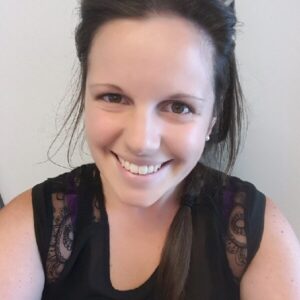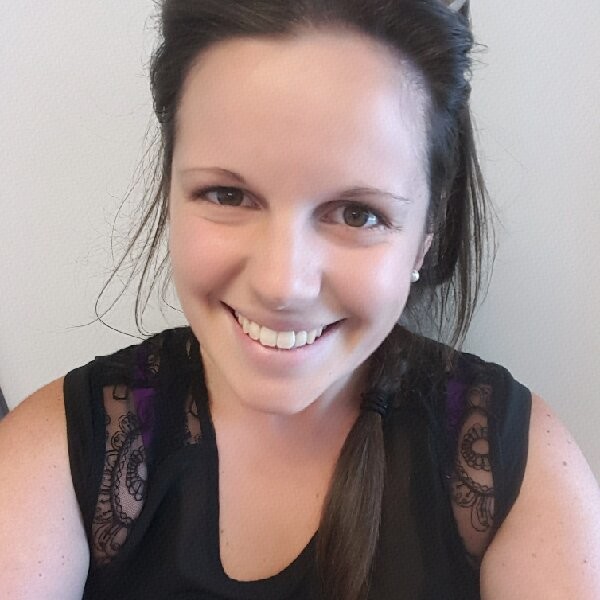 Safety and Security Manager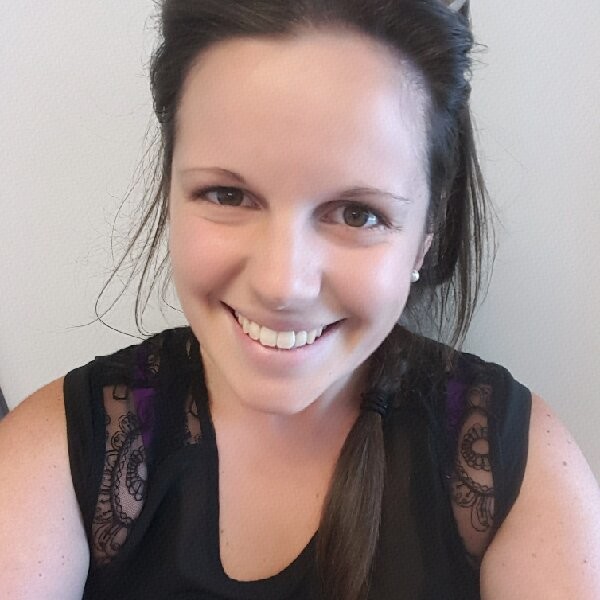 Safety and Security Manager
Kate began her journey with RCC through Longo's in the Risk Management department in 2018, previously specializing in Health and Safety and Food safety for a food service establishment in Sports and Entertainment. Kate quickly expanded her role in 2020 to include Security as an area of responsibility for store operations, and has continued her passion and expertise in all areas of safety and risk, recently taking on workplace claims. Kate has now judged the excellence in loss prevention for the 2nd year in a row with the RCC Excellence in Retail Awards.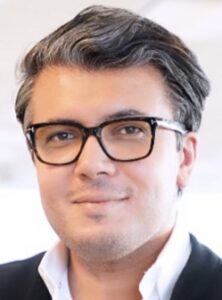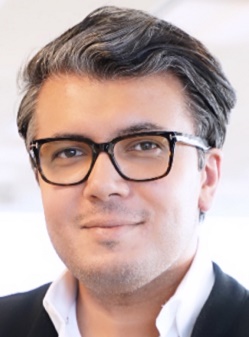 Sr. Director, Store Development and Construction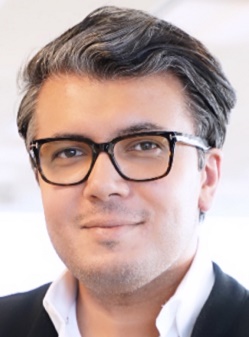 Sr. Director, Store Development and Construction
Hassan Chaudhry is responsible for leading the strategic planning and implementation of store development, store design, construction and engineering for the national retail portfolio at Staples Canada. He provides leadership to the construction, fixturing, design and project management teams.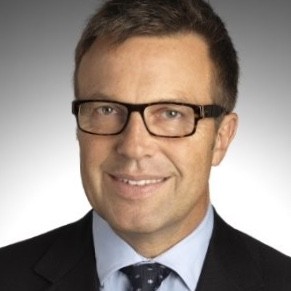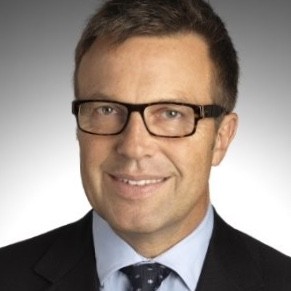 David Thorpe is a high energy, results driven, customer-obsessed marketing professional. who loves working for retail challenger brands. Over the course of 15+ years, he's held senior marketing roles with Ashley Furniture Canada, London Drugs Limited, one of British Columbia's most loved brands, and national discount leader, Giant Tiger Stores Limited, where he was responsible for all marketing communications activities to build brand and support growth to over 200 stores across Canada.
David has also run a digital marketing agency and served on a number of industry advisory boards including the RAC in Toronto, CRMC(Chicago), GRMA (FL) and the CMO council of the National Retail Federation.( Washington, DC). He is presently on the board of Capture Photography Festival in Vancouver, BC.
David is an avid cyclist, sailor and photographer. He presently lives and works in Ottawa, Ontario as a Retail Marketing Consultant and teaches Retail Management and Marketing as a professor in the School of Business at Algonquin College.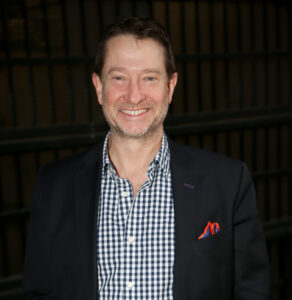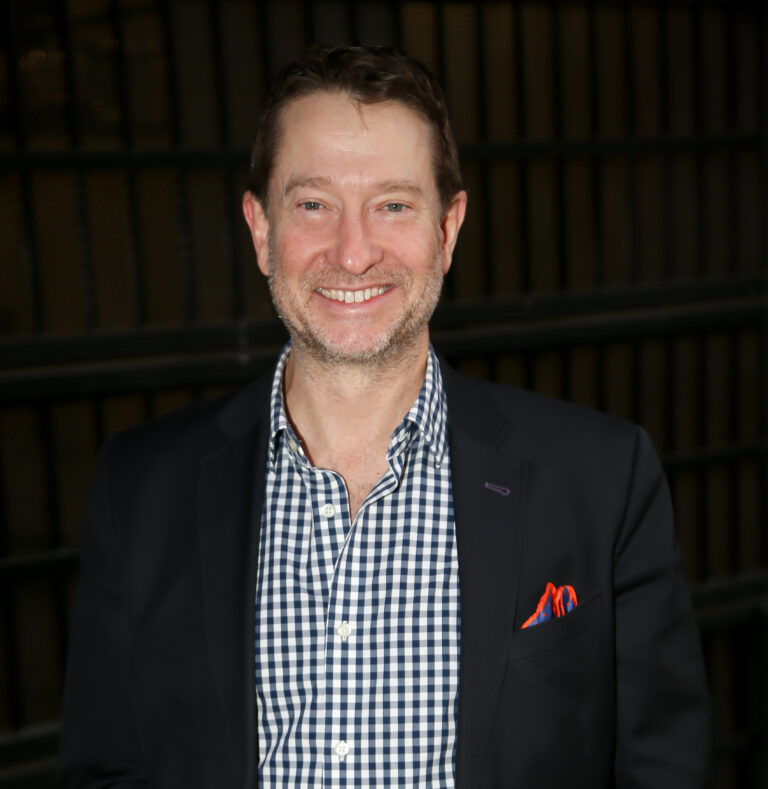 David Ian Gray founded DIG360 to help retail and "retail minded" executives deeply understand their customers and their business environments to help discover where healthy growth will next come from – and to transition their organizations accordingly. David has an innate ability to understand the "human" side of change and tailors the DIG360 approach to work best with cultures and personalities.
In times of change David Ian Gray delivers insight, provocative questions, and new metaphors as catalysts for reinvention. David helps retail organizations become more relevant to the right target audiences and connect deeply to them.
Senior Executives respect David for his fresh counsel on defining customer-relevance, rethinking customer-experience and tailored roadmaps for evolution. He is a recognized expert on retail and shopper trends, consistently producing high-impact knowledge for over 23 years. He has a rare blend of experience integrating business intelligence: operating and financial data, trends and trend spotting, and various forms of customer and market research.
Amongst other topics, he presents on emerging retail trends, the role of retail in a sustainable future and the need for strategic adaptation and management of innovation. David has taught senior executives globally for the prestigious London Business School and is widely sought for insight by business media.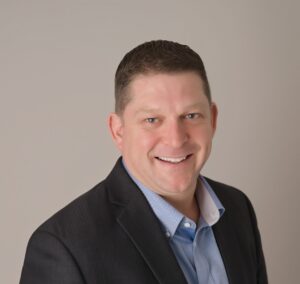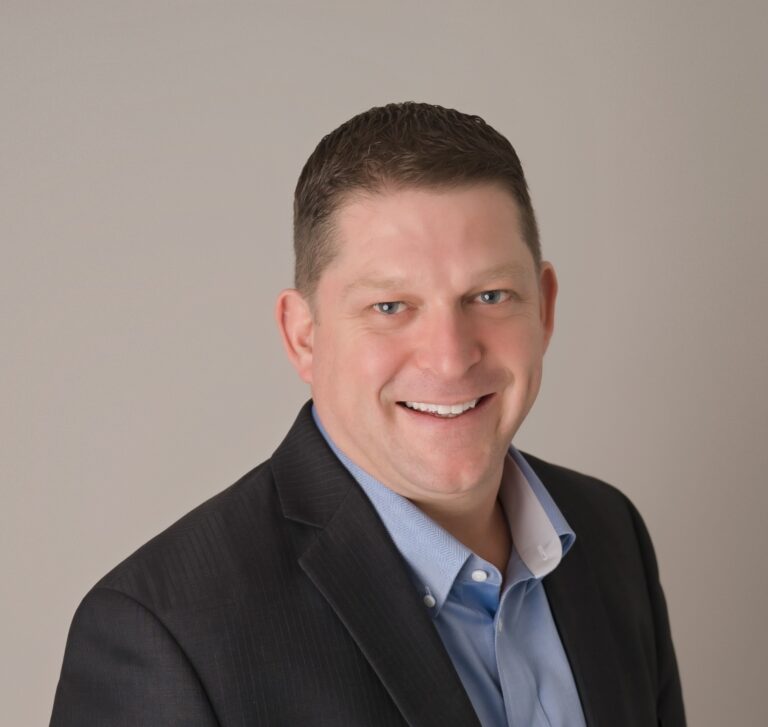 Director, Canada Convenience Retail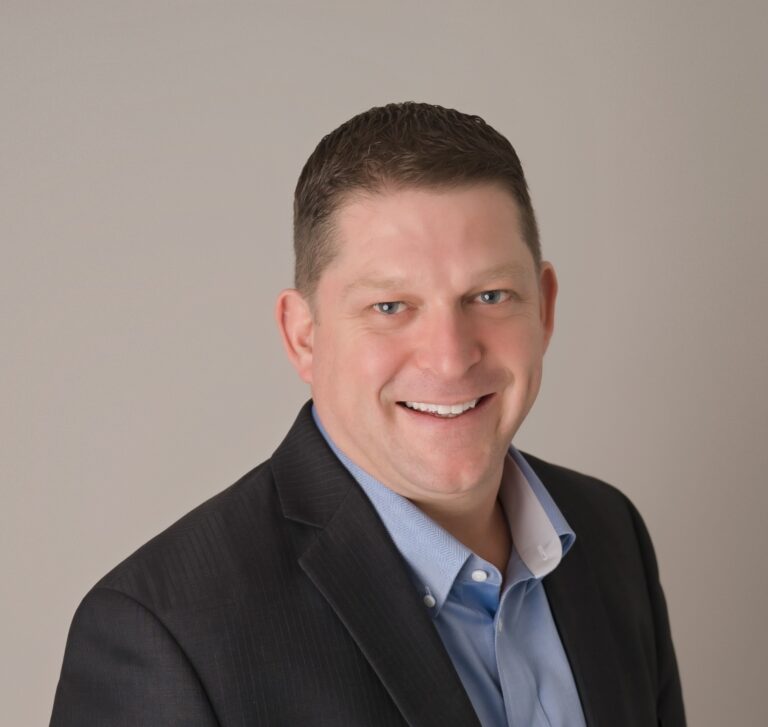 Director, Canada Convenience Retail
James has been part of the Canadian retail landscape for over 25 years with three iconic Canadian companies; previously Shoppers Drug Mart and Petro-Canada, and currently with Parkland.   In his role with Parkland, James is leading the Canadian Category Management team for Chevron, Fas Gas, UltraMar and Pioneer stores and car washes.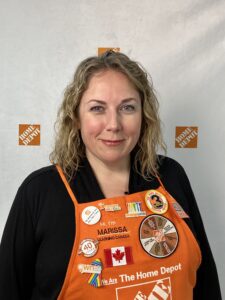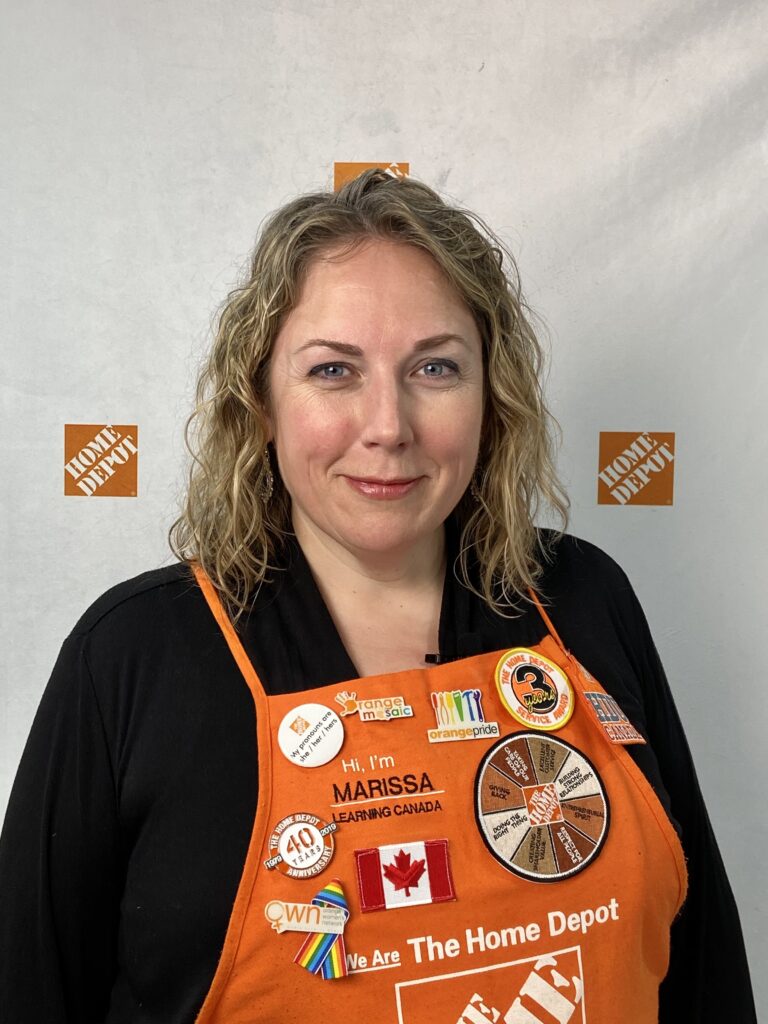 Sr. Manager, Leadership Development & Learning Delivery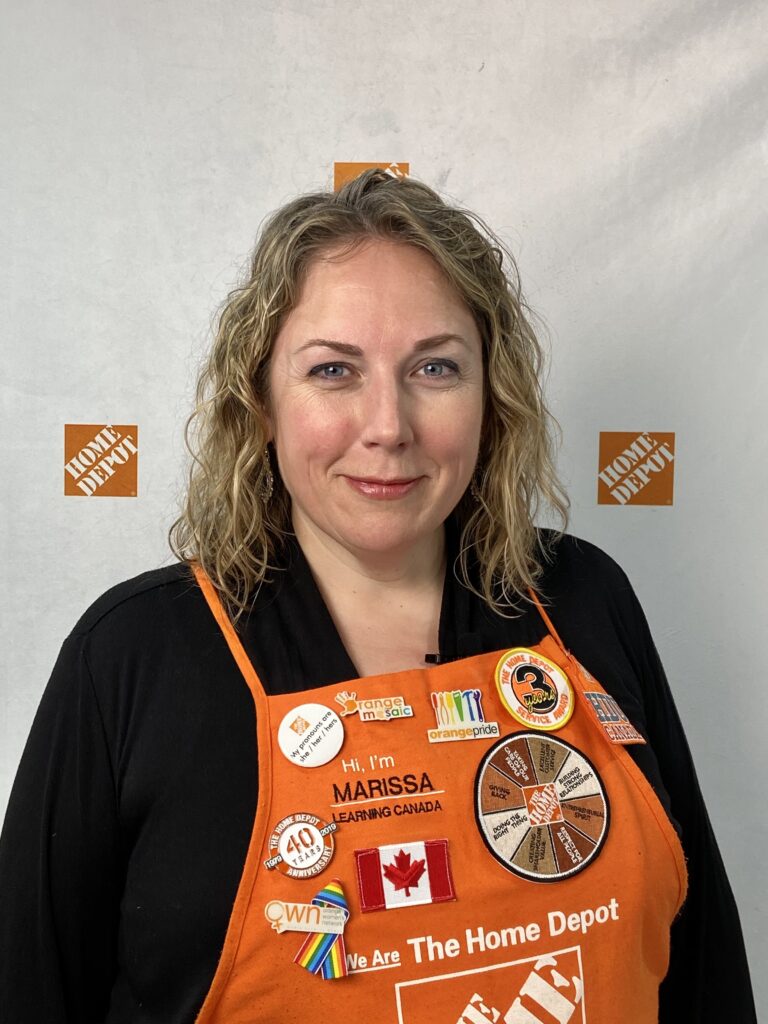 Sr. Manager, Leadership Development & Learning Delivery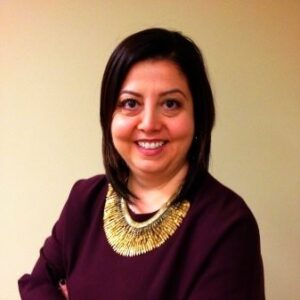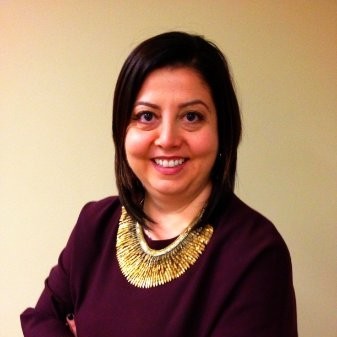 Manager, Leadership Development and Solutions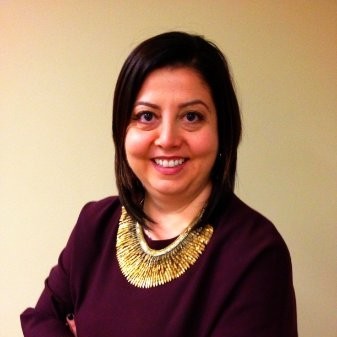 Manager, Leadership Development and Solutions
When asked to describe herself with three words Rosa Magrone would say, resourceful, enthusiastic and courageous. Rosa's passion for learning comes from a lifelong obsession for reading. From a young age Rosa devoured books by the dozen. Rosa made fast friends with her elementary school librarian Mrs. Desouza and could be found in the school library every day after school and looking for the next great story to read. As an adult Rosa fueled this passion into her purpose and is why she chose to spend the better part of her career in Human Resources and Learning and Development.
As a Human Resources leader, Rosa is known for strong leaderships, unwavering integrity, and the ability to influence ideas and relationships. Rosa also has extensive leadership in resource planning, change management and developing leadership development programs while partnering with leadership teams to collaboratively move the organization forward. In her current role as the Manager, Leadership Development & Solution Rosa is responsible for designing and facilitating the Home Depot Leadership Curriculum for people leaders across Canada.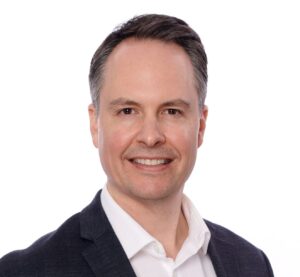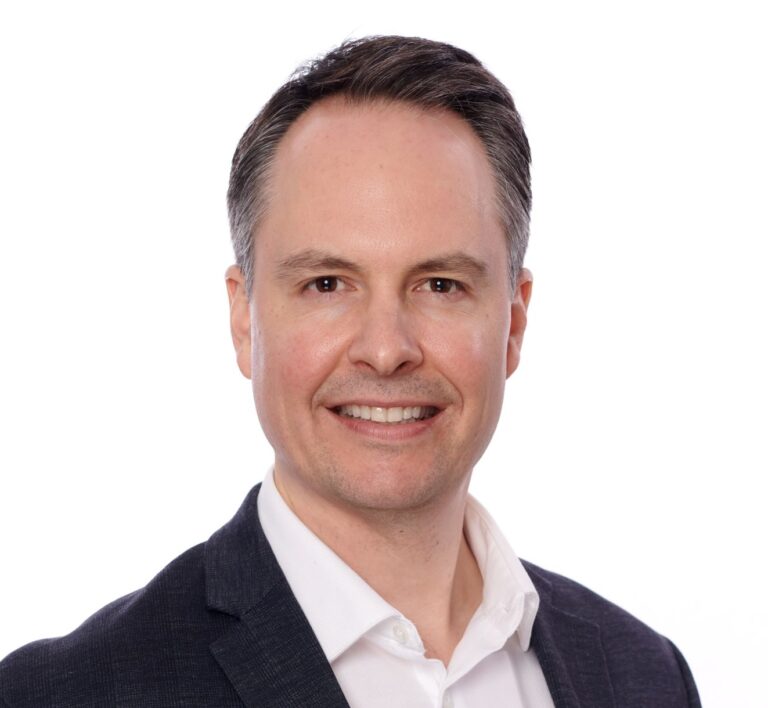 Vice-President, Marketing & Account Management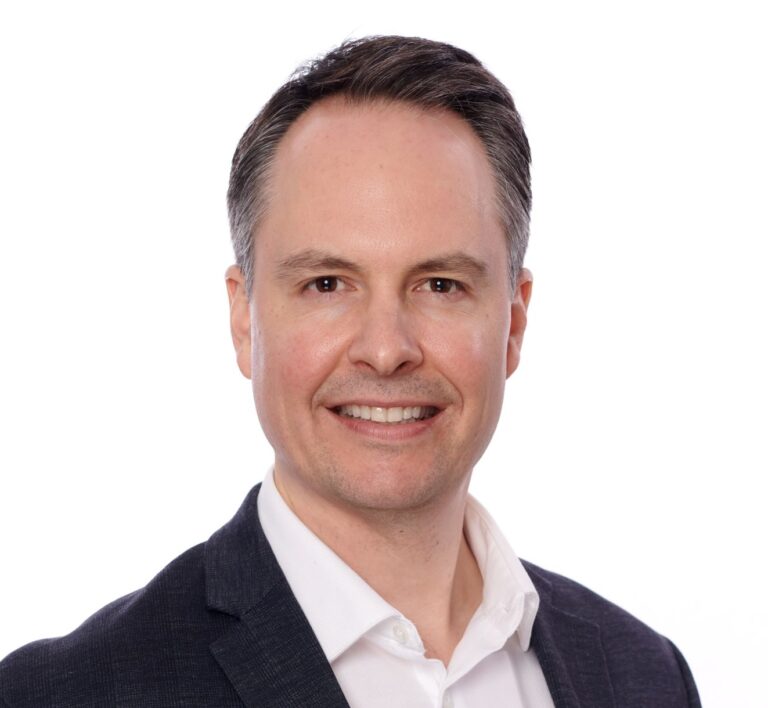 Vice-President, Marketing & Account Management
As VP of Marketing & Account Management for Call2Recycle Canada, Jon leads the Marketing and Account Management strategy and execution to enhance the company brand and increase public education and awareness. Jon oversees all advertising, media, public relations, communications, special events, and account partner programs to continue raising awareness of the importance of end-of-life battery recycling. Jon joined Call2Recycle Canada in October 2020, bringing over 15 years of B2B and B2C experience in multi-unit retail and hospitality.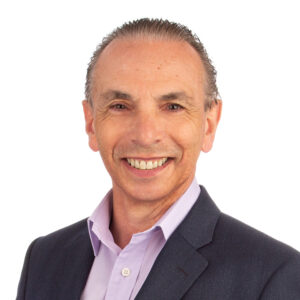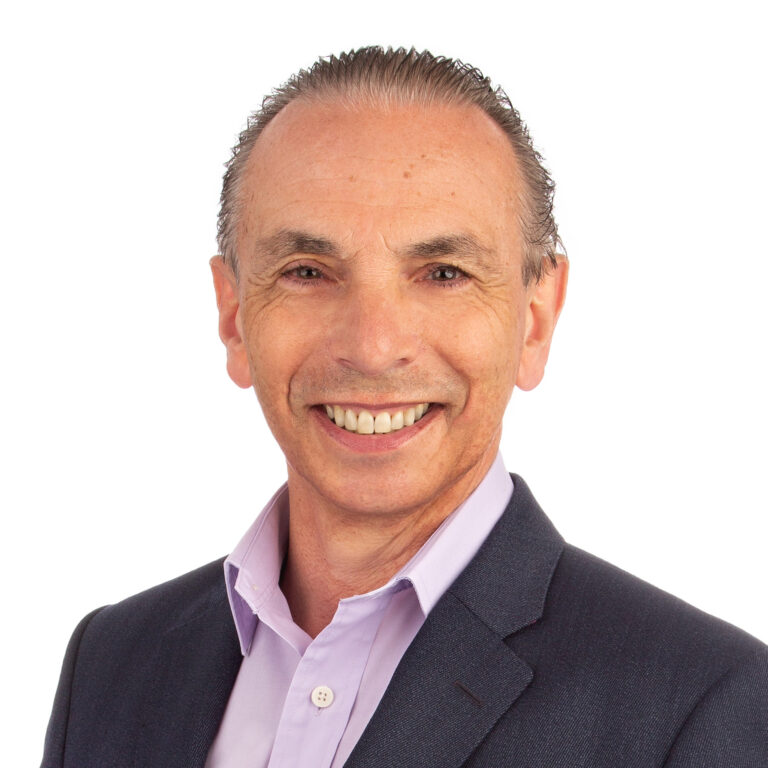 Chief Supply Chain Officer on Call
Retail Supply Chains & The Last Mile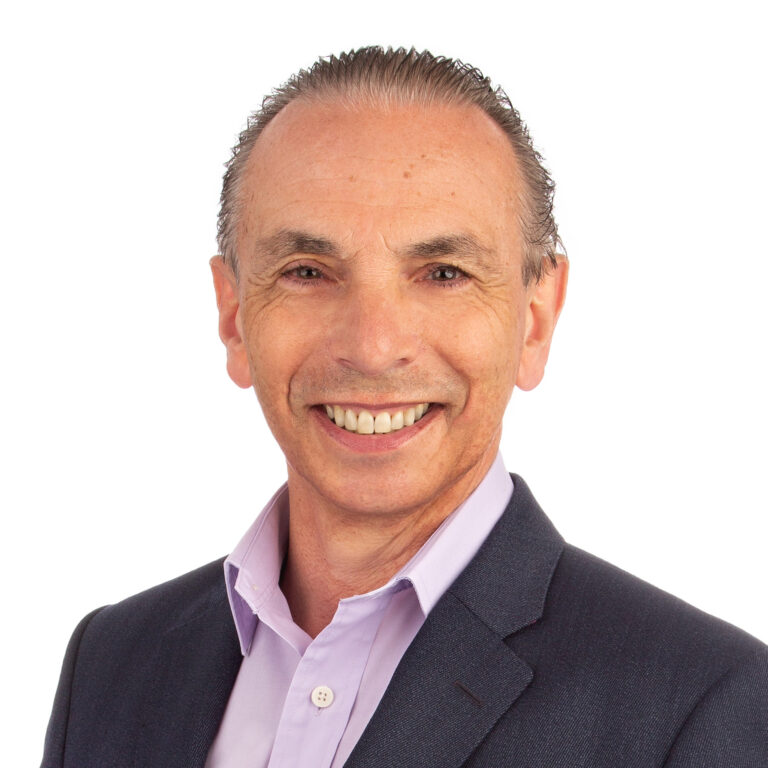 Chief Supply Chain Officer on Call
Gary has established an international reputation for rapid business performance improvement and executing supply chain designs which consistently build marketplace prominence, shareholder value and consumer trust.
Gary helps Boards and Business Leaders to become more Supply Chain Agile, Innovative and Digital across the "make-move-sell" flow of Manufacturing, 3rd Party Logistics, Wholesaling, Retailing & The Last Mile.
When it comes to diagnosing and resolving mission critical issues, armed with multiple operational turnarounds and strategic transformations completed, Gary helps executives navigate disruption and reinvigorate supply chain performance by aligning Processes, Systems, Architecture, Culture and Metrics to drive enduring competitive advantage.
Gary is a sought after thought leader, facilitator, speaker, podcaster and trainer in "Retail Supply Chains & The Last Mile" by many professional bodies. Recently awarded Supply Chain Canada's "Top 40 Immigrants impacting on Supply Chains" and recognised for his creative thinking via CITT's "2020 Innovator Award", Gary has also been recognised as one of "Rethink Retail's Top 100 Global Retail Influencers for both 2021 and 2022".
Gary has an MBA and an MSc (Supply Chain Management & Logistics) from Cranfield University and is recently CCLP, CSCMP, PMP, LSSBB and Retail Management certified.
Kevin Graff is the President of Graff Retail, based in Toronto, Ontario. Since 1988, Graff Retail has specialized in working with retailers around the globe to increase their revenue through improved staff performance.
Kevin is widely respected as one of North America's best retail speakers and trainers and was recently chosen as one of the Top 50 Retail Influencers. His principle belief is that retailers are losing too many sales each day in their stores that they should be capturing. Kevin's approach to store operations and his intense focus on real, bottom-line issues continually produce outstanding results.
Kevin is also the creator of Graff Retail TV, the retail community's leading source of online sales and management training. Since being launched in 2008, Graff Retail TV has provided thousands of sales associates and store management teams with the skills they need to succeed.